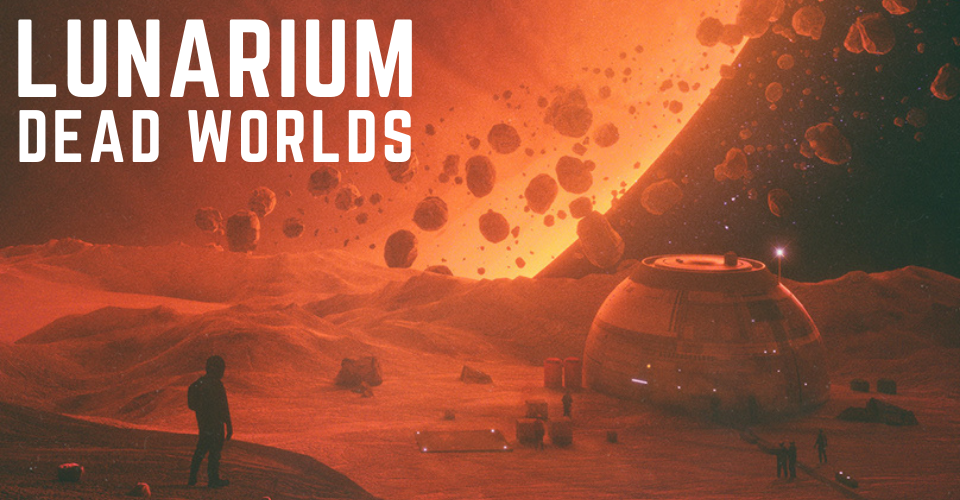 LUNARIUM
30 decades ago we stole the moon...

Now the rock's overpopulated, over-irradiated, sapped of resources. Welcome to Moon City One, the only mega-city to survive the forgotten wars.
Skyscrapers packed together for relative safety. But the deep city's a no man's land. Look to your left. Look to your right. None of them can be trusted. Criminals and killers. They've had to be to survive between the blocks. Moon government is gone. Different regimes run every building.
Survive the mega-city or take your chances outside the geosphere. Out where the terraformers failed. Under the Moon's toxic rays. Off the desert canyon whiterock. Don't enter the alien jungle.

WELCOME TO MOON CITY ONE.

The Lunarium book focuses on the Moon's mega-city and surrounding wilderness.
Inspired the DREDD (2012) and 2000 AD comic series!
Survive on Dystopian and post-apocalyptic worlds!
Rescue citizens from the oppressive systems that hold them!
For 2+ players (1 as Game Moderator)
Mature content warning: murder, subjugation, addiction
Part of DEAD WORLDS collection: More settings within the Lunarium universe coming soon!
This work presents the game's unique card-draw system. Forthcoming supplements will expand the world of Lunarium. Each will focus on a new location on the Moon or beyond. Buy now to get all supplements at no extra cost!

Credits:
Some inspiration from 2400 by Pretendo Games.
Background image by NASA. Public domain.
Banner above and interior art by BEEPLE. Creative Commons within.
Promo image above from DREDD (2012) film. Not present within product.
Use this game for anything you like besides resale. For more information, contact me at MarcusStrocks@gmail.com or twitter.com/spacesibling
Purchase
In order to download this system you must purchase it at or above the minimum price of $3 USD. You will get access to the following files:
Exclusive content
Support this system at or above a special price point to receive something exclusive.
Community Copies!
Community Copies available for marginalized or low-income access.