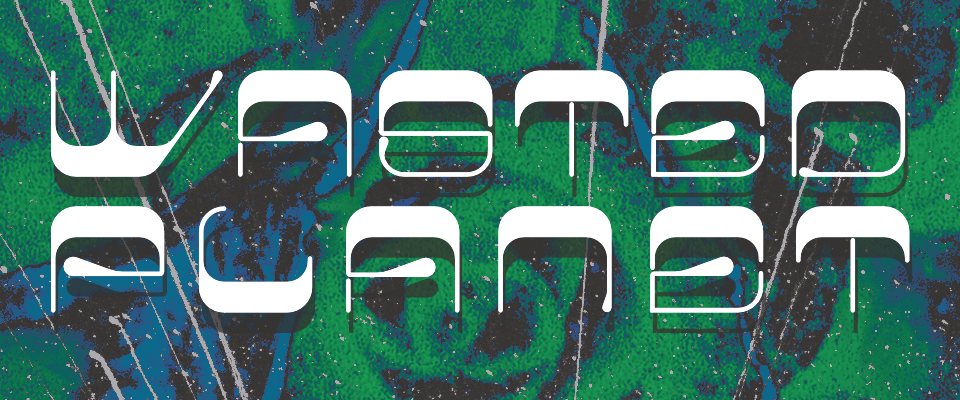 Wasted Planet, a space apocalypse
Written by Marc Strocks + Design layout by mv
YOU'RE THE LAST OF THE ANDROIDS.

Your people maintained the galaxy gates. Kept 'em ready for split-second spacetravel. But now there's no need. The rift network's gone. The empires imploded. The colonies are nuked and overgrown. You're trapped here. With no way back.
You used to rift from one charted planet in the cosmos to the next in microseconds. That's all gone. Now all you have left is a WASTED PLANET.
. . .
WASTED PLANET crams a FULL PBTA system into a 1-pager (front & back)...
It teleports you to after the space civilizations have all gone tits up. Cataclysm after cataclysm has dashed our dreams of spacefaring utopias.
But you still have one edge: you're an android. Any technology you find: you can mental interface with it. If you let it into your mind... that might be the only way to reach its inner workings. It might also re-arrange yours.
Survive on Dystopian cities and post-apocalyptic wilderness!
Play with a GM or SOLO!
Mature content warning: murder, language, destruction
Created for the One-Page Jam 2021

Credits:

Adapted from Apocalypse World by Vincent Baker and Meguey Baker.
Layout, banner above and background by mv.

Use this game for anything you like besides resale. For more information, contact me at MarcusStrocks@gmail.com or twitter.com/spacesibling

Download
Click download now to get access to the following files:
wasted planet - screen.pdf
12 MB
wasted planet - printer friendly.pdf
1 MB